Radio.Cloud & Throwback Nation Announce Long Term Partnership
Building on an existing relationship, syndicator Throwback Brands and cloud-native automation platform Radio.Cloud announced a long term agreement. Throwback Nation Radio, the 80's and 90's syndicated show hosted by Tony Lorino, is already working with Radio.Cloud to distribute show segments to affiliates.
Lorino plans to move all 65+ affiliates to Radio.Cloud by early 2024, allowing stations to integrate their local brand into every piece of content on the show.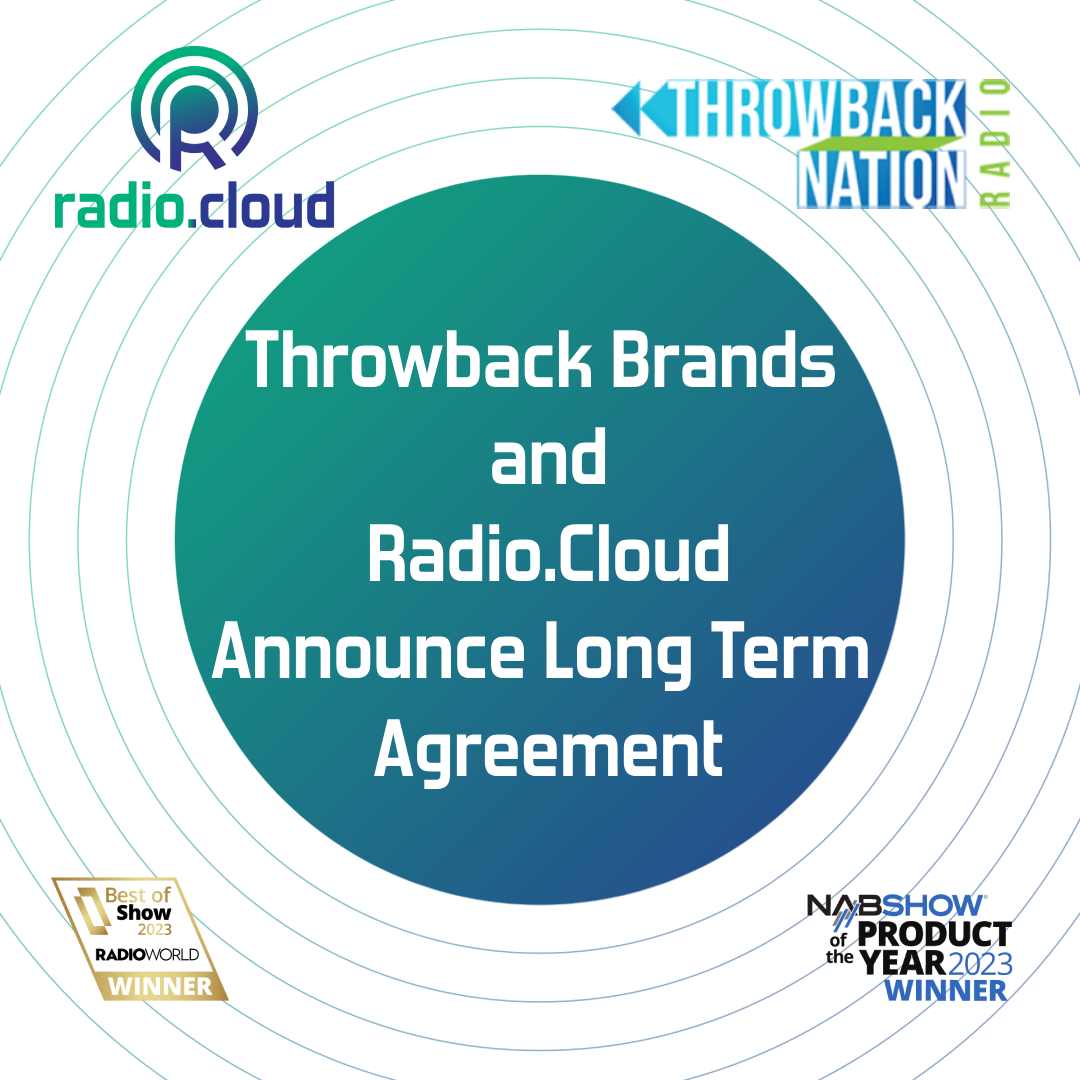 "The more content that we can provide that is relevant to our listeners in their local markets, THE BETTER," Lorino said.  "Radio.Cloud allows us to completely localize our national content with a station's local brand, call letters, recycling to other shows and dayparts, everything.  It is the single-most impactful piece of technology that has come to our industry in over a decade, and it makes our content better, no matter if we're in market 10, or market 210.  By bringing the scale of our national platforms, and the localization with Radio.Cloud, we're able to serve stations in a way that nationally syndicated shows never have before."
"Tony has been a tremendous partner for us in the U.S. market already," Radio.Cloud account director Andrew Scaglione said. "He's opened our eyes to the lack of customized syndicated programming. That's why we're doubling down on our relationship and growing the localization, customization and distribution part of our software even more, to provide better sounding national shows to stations all over the country."
Programming from Throwback Brands (Throwback Nation Radio, Throwback 2K and Retro Pop Reunion) is available for syndication through Skyview Networks. For more information, contact tony@throwbacknationradio.com or affiliation@skyviewsat.com.
Radio.Cloud is the industry's first 100% cloud-native automation and playout system. The software was developed more than five years ago in Germany and is already in use on more than 250 stations worldwide. Reach out to andrew@radio.cloud for more details.