Radio.Cloud Adds Two Affiliates in the US
Radio.Cloud continues to grow in North America with the addition of two more affiliates. EEI Radio and idobi Radio are its sixth and seventh stations in the United States, and the first two internet broadcasters.
Founded in 1999, idobi Radio plays a wide variety of alternative music and blends that with both talk and personality-driven music programming throughout the week.
"idobi Radio music and personalities have never sounded better!" said Eddie Barella, idobi's COO, Program Director and Music Director. "With big thanks to Radio.Cloud, idobi Network will continue to be the #1 streaming radio destination for alternative music fans."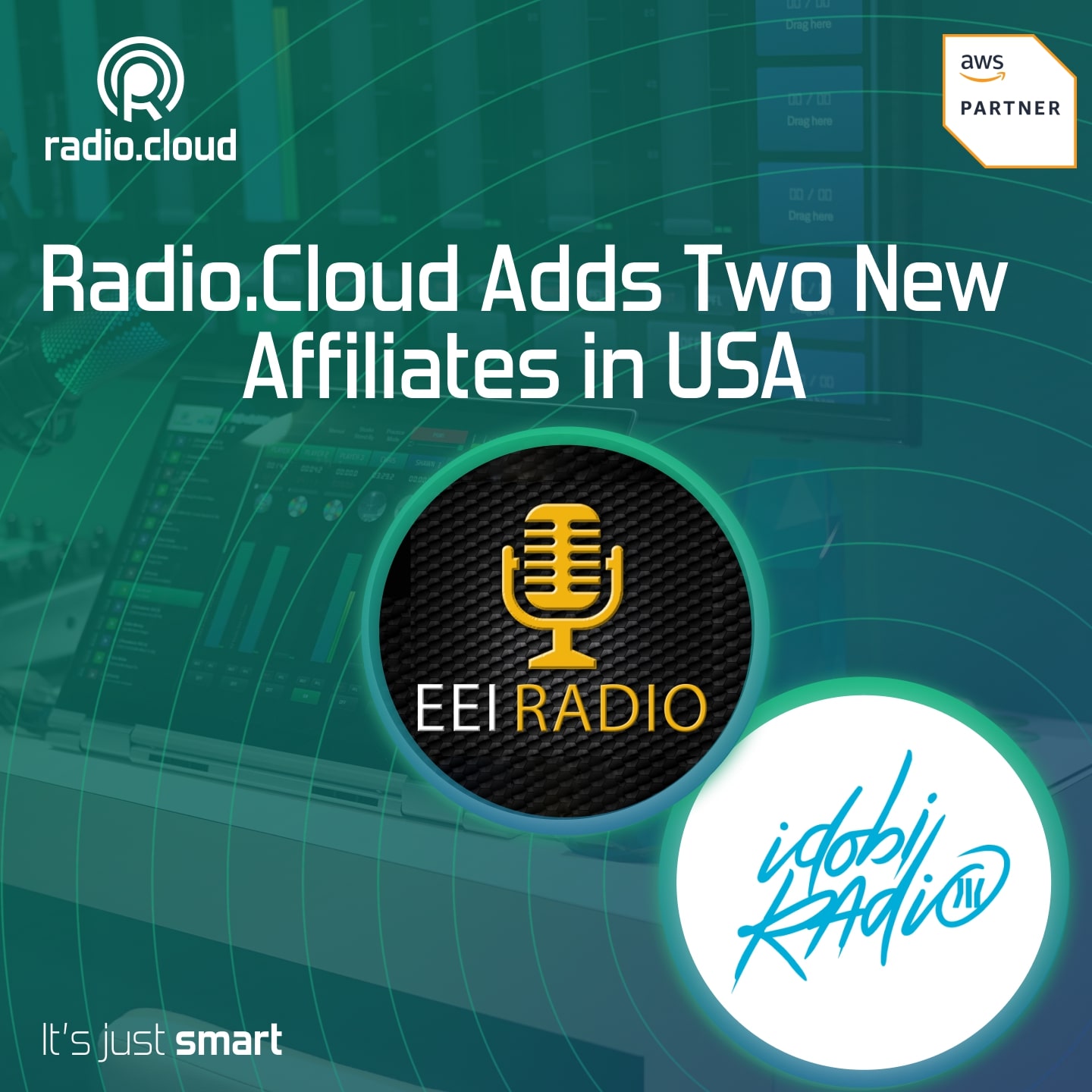 "I am beyond excited to welcome one of the most listened to stations in the world to the Radio.Cloud!" said Shawn Gilbert, Solutions Architect at Radio.Cloud. "Not only do they play some of the best music and new artists in alternative music today, the team at idobi has been nothing but amazing and a pleasure to join forces with."
The other new member of the Radio.Cloud family is Evangelism Explosion International, an Arden, North Carolina based 24/7 station that broadcasts a mixture of religious music and thought provoking questions.
"[President and CEO] John Sorensen stopped at our booth at the 2022 NAB Show and immediately saw the potential to streamline his workflows and sound," Account Director Andrew Scaglione recalled. "We're very excited for a long future with John and EEI Radio."
Both EEI and idobi have remote staff all over the country taking advantage of Radio.Cloud's browser-based interface, remote voicetracking module, and cloud-native automation.